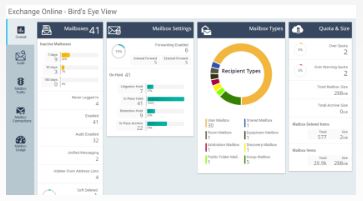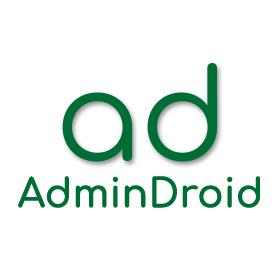 Why Should You Choose AdminDroid?
Rich Reporting Features – Advanced reporting capabilities such as scheduling, export, customisable reports, advanced filters, etc.
One Tool to Rule – A single tool to manage your entire Office 365 infrastructure.
User-friendly – Do complex tasks with few mouse clicks using a simple to use web-based interface.
Non-admin Delegation – Allow non-admins to view reports and statistics.
Easy setup – Easy to set up. No prerequisites to install. No maintenance as the product will automatically update to latest version.
No Maintenance – The inbuilt auto-updating mechanism ensures always the product is up-to-date with security standards and latest features.
AdminDroid is a leading Office 365 solution provider whose objective is to build IT products that are highly user-friendly and discerning solutions. The flagship product AdminDroid Office 365 Reporter tool provides more than 600+ Office 365 statistics reports and auditing reports with features like report customisation, scheduling, dashboards, etc.
For more information please click here.